For Writing Sunday I will be writing a poem inspired by the image below that was found using the search word Artist on istockphoto.com! I need to write more, I annoy myself that I love it so much, yet do so little. The less I do, the worse I become with using language. *kickstarts the pen* 😀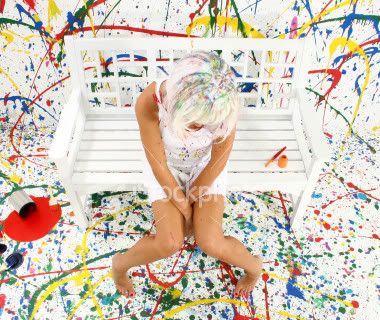 I am the artist
the one who observes the world.
I remain hidden
invisible, translucent
misunderstood and obscured.
Is there fate in darkness
under the veil of a wicked spell
tormented, beaten and skinned.
Has my mask fallen
who is waiting inside
the figure does not matter
to these blind eyes?